Posted on Tuesday, September 19, 2023 01:41 PM
Champlain Township, September 18, 2023 – On August 24, regular meeting, municipal Council approved to support National Rail Safety Week to be held from September 18 to 24, 2023. During the National Rail Safety Week, CN Police Service (CNPS), along with many CN colleagues, will continue to spread the important message about rail safety in communities across CN's network. It is in the public's interest to raise citizens' awareness of the dangers of ignoring safety warnings at level crossings and...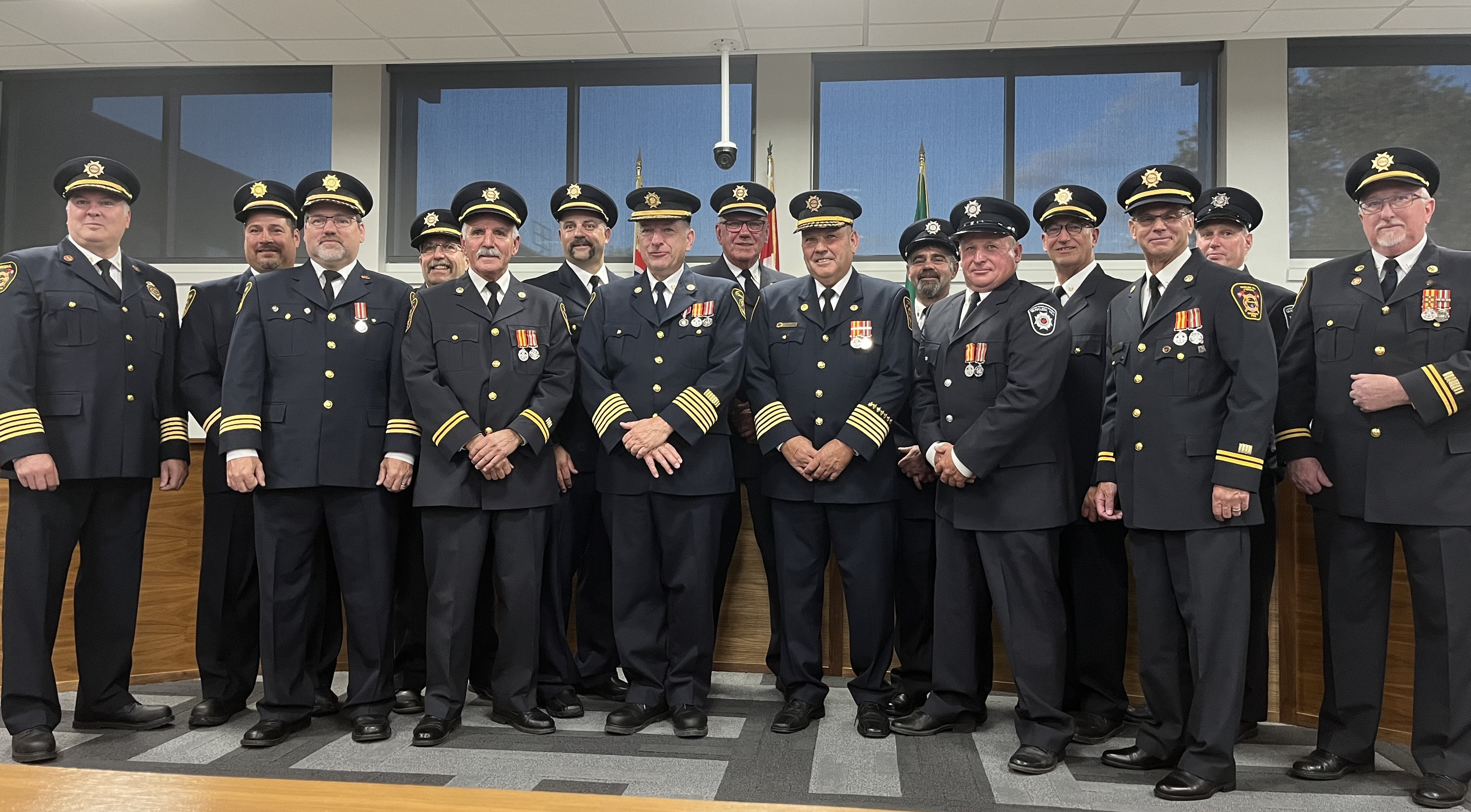 Posted on Friday, September 15, 2023 01:23 PM
September 15, 2023, Township of Champlain – The 2023 Champlain Firefighters' Recognition Ceremony took place during last night's Council Committee of the Whole meeting where 50 of Champlain's current and recently retired firefighters were honoured for their exemplary service to the community of Champlain Township.
Out of Champlain's 50 firefighters, 14 were highlighted for having reached important milestones in their careers and awarded medals, bars, and certificates for their years of service. ...
Posted on Saturday, September 09, 2023 09:00 AM
Main Street Road Closure for Festival of Flavours
Please be advised that Main Street in Vankleek Hill will be closed all the way to Bertha Street, on Sunday, September 10 from 7 a.m. to 6 p.m. for the Festival of Flavours. Visit the
Excellent Events page
for information about the festival programming. Thank you for your cooperation.
Posted on Friday, September 08, 2023 12:58 PM
Township of Champlain, September 8, 2023 - The Township of Champlain is currently seeking to hire a Senior Planner.
Reporting to the Chief Administrative Officer and working closely with other Department Heads, this position is responsible for the development, recommendation, and implementation of planning policies, strategies, and by-laws to guide the future growth of the municipality.
This position will also work closely with Senior Staff and Council to attract and retain new and existing...