Posted on Thursday, September 08, 2022 03:59 PM
Champlain Township, September 8, 2022—Flags at all Champlain Township buildings are being flown at half mast, following the tragic death of Her Majesty the Queen Elizabeth II, who passed away at the age of 96 at Balmoral Castle, today, September 8, 2022, after 70 years on the throne.
She is succeeded by her eldest son and heir, the Prince of Wales, who becomes King Charles III. Her Majesty's death comes after one of the most significant periods of her reign, in which she rallied the nation during...
Posted on Friday, September 02, 2022 11:43 AM
The Township of Champlain is requesting proposals for rebranding, positioning and marketing services.
As part of its 2022-2026 strategic plan and to mark its 25th anniversary, the Township of Champlain, hereinafter referred to as the Township, is seeking a firm to provide a variety of branding services to develop a branding concept for the Township as an up-and-coming location for businesses, visitors and residents, including municipal identity/branding, development of a brand values statement,...
Posted on Wednesday, August 31, 2022 09:20 AM
United Counties of Prescott and Russell Press Release
Hawkesbury, August 30, 2022 – Elected Officials from the MRC d'Argenteuil, the MRC de Papineau, and the United Counties of Prescott and Russell (UCPR) gathered today at Le Chenail Cultural Centre to celebrate the 10th anniversary of the Friendship Agreement, an innovative interregional partnership.
Ratified on August 30, 2012, in Thurso, the Agreement aims to enable the three regions to work towards the development...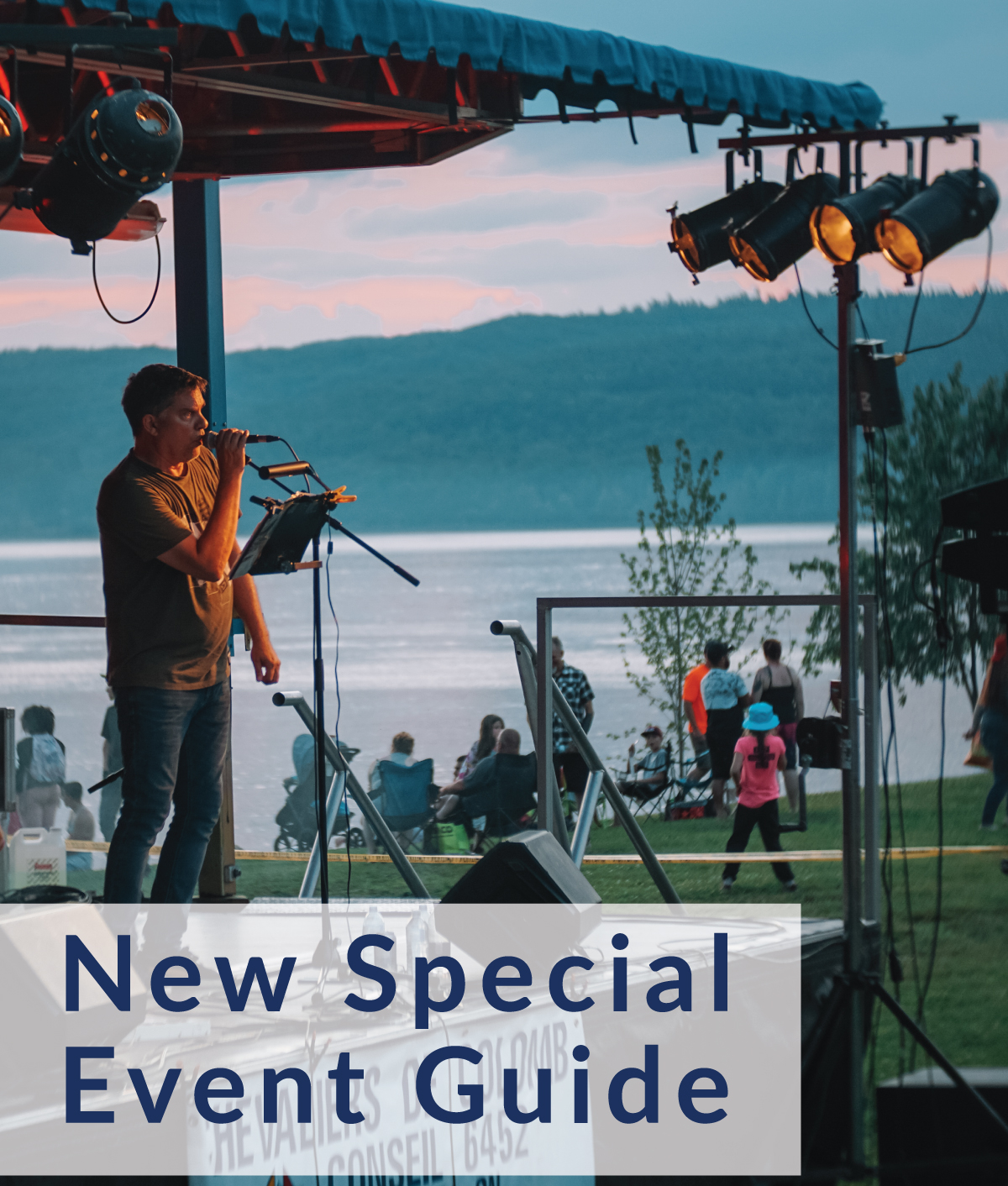 Posted on Thursday, August 25, 2022 06:30 AM
Champlain, August 25, 2022 - A new policy for the organization of festivals and events held in Champlain was presented to Champlain Township Council at the May 12, 2022, meeting. This new guide intended for event organizers includes in a single manual all the policies and procedures used by the various agencies and departments within the Township of Champlain to process applications for Special Events. The management of these Special Events requires that municipal staff liaise with Event Organizers...
Posted on Wednesday, August 24, 2022 09:00 AM
Please be advised that the Corporation of the Township of Champlain proposes to sell 18.54 acres of industrial land adjacent to the Vankleek Hill Business Park. The legal description of the land is as follows: PT LT 6 CONC 5 West Hawkesbury, Part 1 ON Plan 46R7909 Township of Champlain.
Council of the Corporation of the Township of Champlain authorized the sale of the industrial land and the property was listed on MLS from February 4, 2022 to June 1, 2022. An offer has been received from Société Gestion...