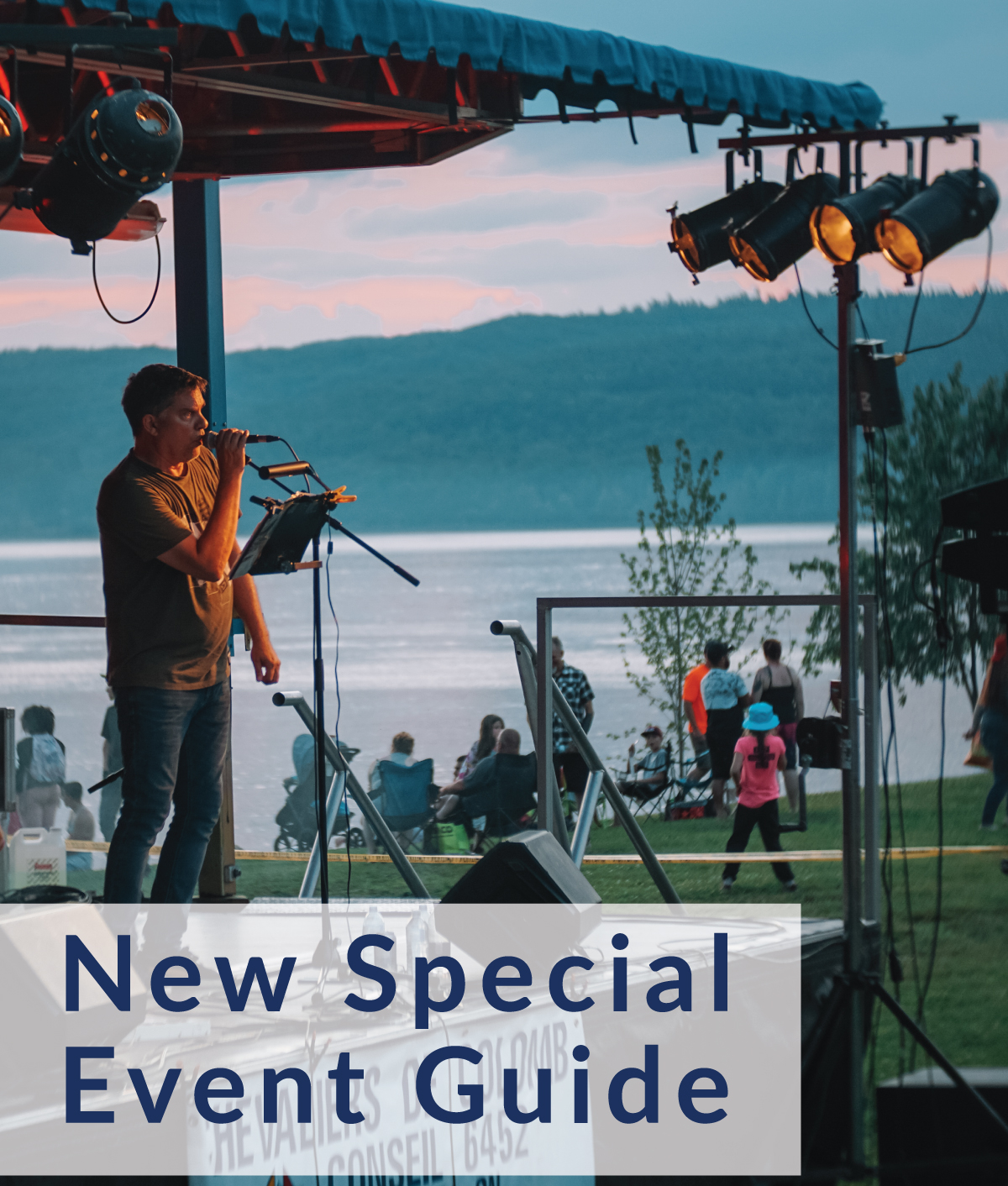 Posted on Thursday, August 25, 2022 06:30 AM
Champlain, August 25, 2022 - A new policy for the organization of festivals and events held in Champlain was presented to Champlain Township Council at the May 12, 2022, meeting. This new guide intended for event organizers includes in a single manual all the policies and procedures used by the various agencies and departments within the Township of Champlain to process applications for Special Events. The management of these Special Events requires that municipal staff liaise with Event Organizers...
Posted on Wednesday, August 24, 2022 09:00 AM
Please be advised that the Corporation of the Township of Champlain proposes to sell 18.54 acres of industrial land adjacent to the Vankleek Hill Business Park. The legal description of the land is as follows: PT LT 6 CONC 5 West Hawkesbury, Part 1 ON Plan 46R7909 Township of Champlain.
Council of the Corporation of the Township of Champlain authorized the sale of the industrial land and the property was listed on MLS from February 4, 2022 to June 1, 2022. An offer has been received from Société Gestion...
Posted on Tuesday, August 23, 2022 12:39 PM
Notice is hereby given to the Municipal Electors of Champlain Township - Municipal Election Act, 1996
During the period commencing May 2, 2022, and completed on Nomination Day, August 19, 2022, the following persons filed all necessary papers, declarations and fees and as Clerk, I am satisfied that such persons are qualified and that their Nominations satisfy the requirements of the Municipal Elections Act, 1996, as amended. I have, therefore, certified such candidates for the office which follows...
Posted on Friday, August 19, 2022 10:40 AM
Update as of September 13, 2022: Closing date for the tender has been extended by one week to Thursday, September 22, 11:00 a.m.
The Township of Champlain is requesting tenders for the building upgrades of the Vankleek Hill Community Centre.
A general description of the work includes removal of the ice rink pad and part of the perimeter apron slab, disposal of existing dasher boards and associated components (demolition by Township staff), part existing bleacher removal, installation of...
Posted on Tuesday, July 19, 2022 09:06 AM
Eastern Ontario Health Unit - July 18, 2022
Environment and Climate Change Canada is forecasting high temperatures that are expected to begin on Tuesday, July 19th and to last at least two days. The Eastern Ontario Health Unit (EOHU) is advising residents of the five Eastern Counties to take steps to prevent heat-related illnesses.
Everyone is at risk during a heat event, but health risks are greater for: older adults, infants and young children, people with chronic illnesses, people who work in...