Posted on Friday, August 11, 2023 10:43 AM
Township of Champlain, August 11, 2023 - Champlain Township Daycare Services is looking for both part-time daycare educators and part-time assistant daycare educators for our before and after school programs at L'Atelier in L'Orignal for children aged 4 to 12.
Reporting to the Daycare Supervisor, the Daycare Educator and Assistant Educator are responsible for providing a safe and developmentally appropriate daycare program in accordance with all relevant legislation, policies, and procedures.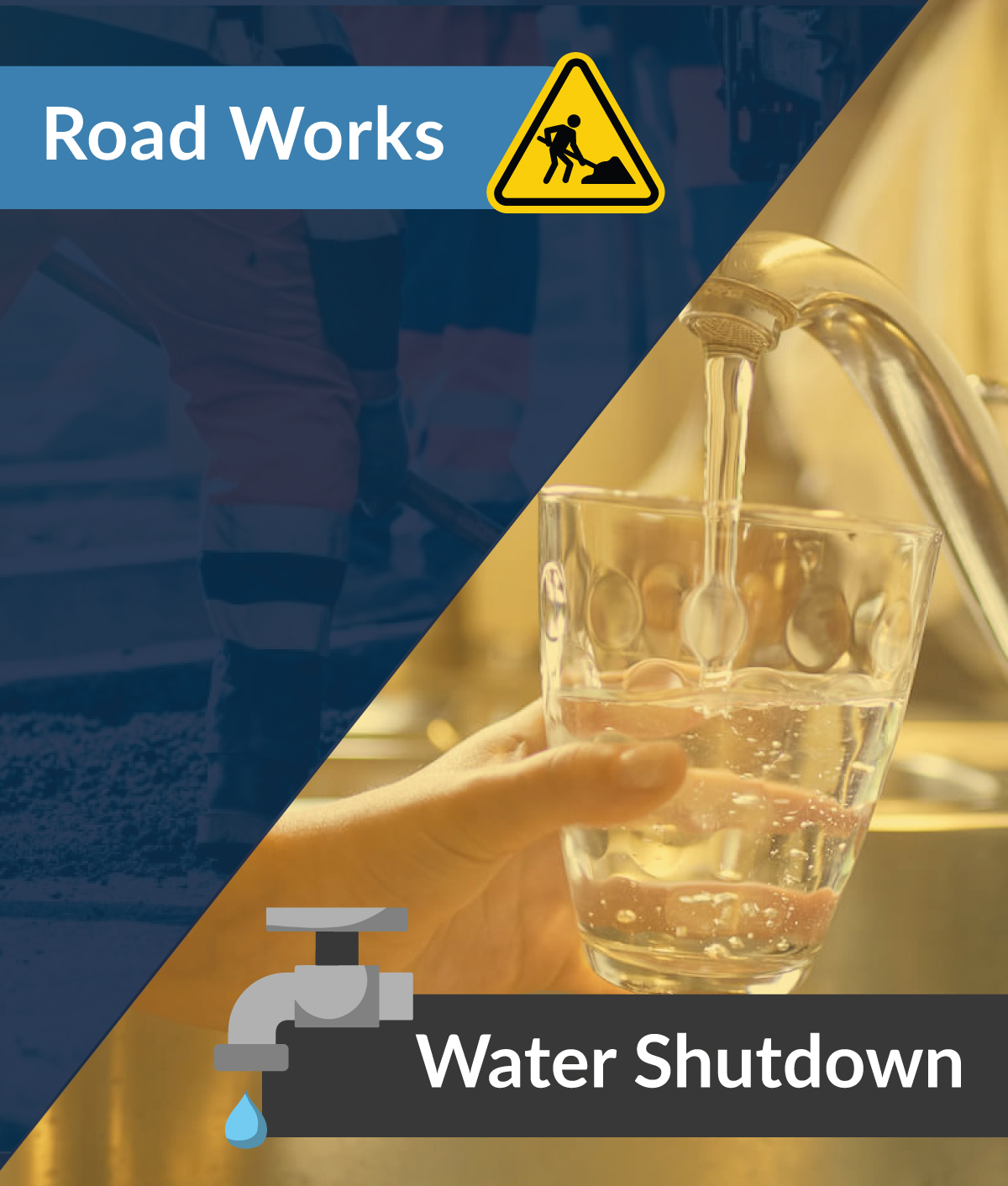 Posted on Wednesday, August 09, 2023 04:28 PM
UPDATE, AUGUST 11: water shutdown has been extended to 6 p.m. toniqht. We thank you for your patience and understanding.
Champlain, August 9 - Scheduled Water Shutdown, Aug 10-11, L'Orignal As part of the King Street Reconstruction Project, Cornwall Gravel will be shutting down the watermain affecting Bay Road, Franche Street, and Des Chalets Street on Thursday, August 10, and Friday, August 11, starting at 8 a.m. and extending until 4 p.m. at the latest. This is to complete some underground work...
Posted on Wednesday, August 09, 2023 03:36 PM
Champlain, August 9
Emergency water main repair on Bay Street between Des Chalets Street. and Franche Street in L'Orignal. One lane is closed and traffic is alternating. The estimated time of lane reopening is August 10 at 7 a.m. Please note that this will not affect water supply.
Posted on Tuesday, August 01, 2023 04:31 PM
This is to inform residents that the water main break at the corner of Bay, King and John Streets has been repaired and that water flow is now re-instated for the homes and businesses west of the intersection – mainly, Bay Road, Des Chalets and Franche Streets. We would ask all users to run their cold water taps for a few minutes to help flush out any pipes of any pipe residue dislodged during the repair. The residue is not harmful but does affect the taste and color of the water.
Posted on Tuesday, August 01, 2023 12:58 PM
August 1 2023
WATERMAIN BREAK
Please be advised that there is a watermain break in the area of Bay Road L'Orignal. Residents of Bay Road and Des Chalets Street can expect an interruption in the water supply. Other residents of L'Orignal may experience discoloured water. The important thing to know is that for those who still have water supply, the water is still safe to drink.
If residents are not comfortable drinking it or using it like this, they can always let the water run for a few minutes or...